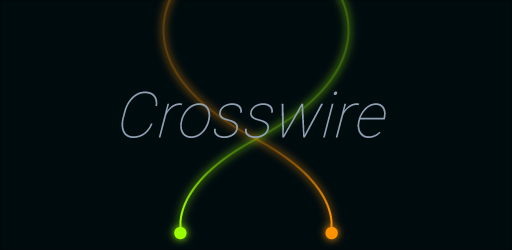 Crosswire
Crosswire is an fun and addictive game of timing and skill.
Guide the two colored wires through the correct gates, but if you hit a wall or the wrong gate you lose!
The game goes faster and faster the higher your combo gets- higher score means higher risk.
Collect multipliers along the way to increase your score. Keep your combo going for as long as you can!
Features:
- Easy-to-learn, difficult-to-master gameplay
- Simple one-touch controls
- Quick tap to start again ("Just one more try...")
- 200 challenges of gradually increasing difficulty
- Leaderboards and achievements
- Ability to easily share end-game screenshots and scores
- Many unlockable color styles
Available on